Pneumatic Presses Help Reduce Production Costs
Utilizing shop air pressure, our pneumatic presses can achieve 477 lbs. to 6000 lbs. of output force.
Mead Air Presses
are designed to help reduce production costs. Automate crimping, heat sealing, bending, forming, pressing, swaging, riveting, burnishing or any other shop task that may require the use of pneumatic presses for production. Mead's air presses can be sold as-is or purchased with the two-hand anti-tie down control packages to meet safety requirements. Models available are single acting with 2-1/4" to 6" bores, double acting 4" to 6" bores and a double acting 6" bore with two stages –achieving a high output force with a low input force. Mead has the air presses to meet your production needs.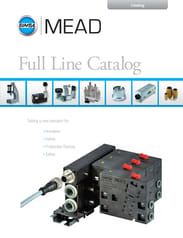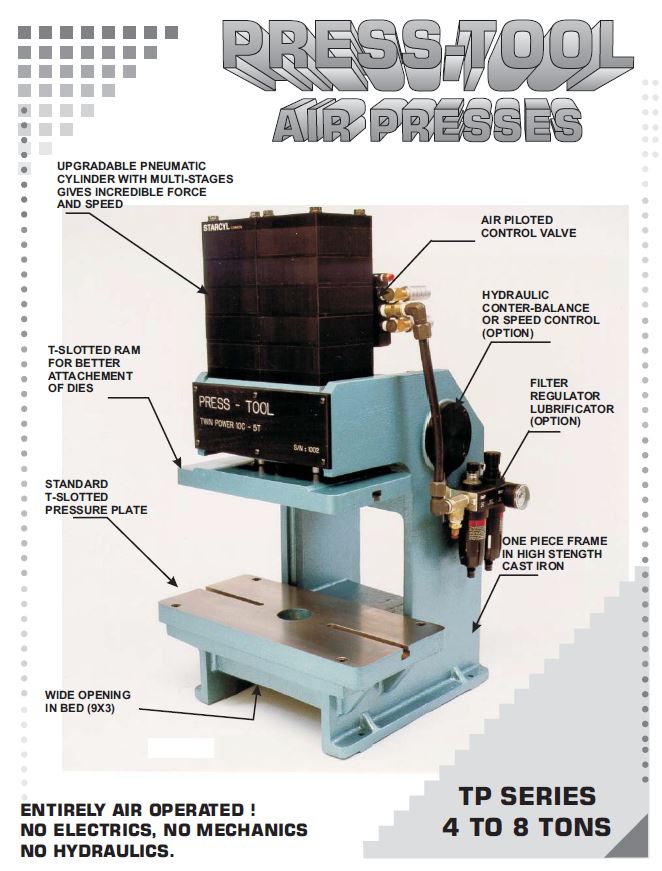 Contact Universal Power Conversion Today for Pneumatic Cylinders and more
Contact
UPC
for more information about our Pneumatic Cylinders.