Miniature Air Cylinder
Mini Adjustable Location Cylinders
Miniature air cylinders offers users a wide range of low-profile linear actuators. These versatile cylinders are available in both single-acting and double-acting models. They are ideal actuators in any application where space is limited. Cylinders are electroless nickel plated for excellent corrosion resistance and a gleaming appearance.
Bore sizes: 1/4", 3/8", 1/2"
Threaded body (MA series) installs quickly and easily without special mounting devices
Available as Double Acting, Spring Return, or Spring Extended
Low profile linear actuator
Available with optional high temperature seals
Port size 10-32, 6-32 barb fittings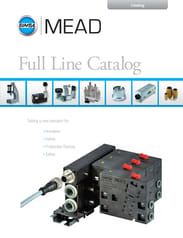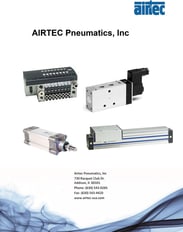 Contact Universal Power Conversion Today for Pneumatic Cylinders and more
Contact
UPC
for more information about our Pneumatic Cylinders.